There are over 100+ beauty brands, but few names are made it into the market and our hearts. Here is the list of brands which has made it into my heart.
1. Lakme
               "East or West, Lakme is the best."

These lines have been embedded in my mind since I was a child. Hey! What can I say?
Lakme has been around since I was born and from Bollywood actresses to our mummies, they were using it. So, it's bound to be known, and not to mention, it was every dream girls go to makeup.
2. Maybelline
If anyone asked me about Maybelline? My answer will be Actress Alia Bhatt. That's the only thing that comes to my mind. Maybelline products are decent and good. It's a reputed American Brand with the slogan "Maybe she's born with it. Maybe it's Maybelline". Maybelline is the next go-to brand after Lakme with an American touch.
3. L'Oreal Paris
If there is a fashion week in Paris, you will find the brand L'Oreal Paris. Its international standard has great recognition as it is the largest cosmetic company in World. The French brand concentrates on skincare and sun protection, make-up for Paris fashion weeks, and many more products such as perfumes, and hair care.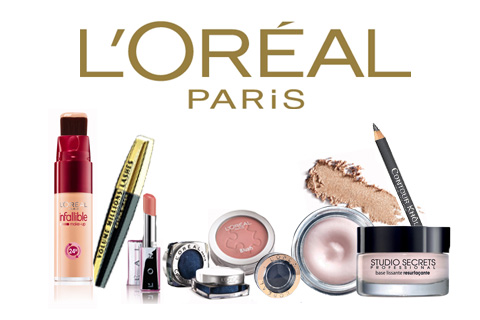 4. Revlon
My first cosmetic product was Revlon nail polish and I consider this brand to be unique. Revlon is also an American multinational company dealing in cosmetics, skincare, fragrances, and personal care.
5. Color Bar
Established in 2004. The Indian company has been delivering the most brilliant products with effective results. Color bar is the fastest-growing beauty brand with a strong geographical footprint through 100+ exclusive stores, 1200+ multi-brand outlets, and select partner chains like Shoppers Stop, Lifestyle, New U, and Pantaloons.
6. Huda Beauty
Huda Beauty, a cosmetic brand started by Iraqi-American businesswoman, entrepreneur, and make-up artist Huda Kattan has taken over the world by storm these last few years and continues to be one of the leading brands for make-up. Huda beauty has some really good products that are worth buying.
7. Sugar
The makeup brand is known for its high-quality, natural ingredients and its unique packaging. Sugar cosmetics have become a cult favorite among beauty enthusiasts and have been featured in magazines. The company clocked Rs 105 crore in net revenue for the year 2019-2020. Personally, I consider it cute.
8. Elle 18
If you think of Elle 18 cosmetics, Actress Anushka Sharma's face pops up. Elle 18 cosmetic has been around since 1996. The prices of each product are cheap and affordable. I used a few, only to find them decent. Not so famous right now, but it's every penny is worth buying ladies.
9.Face Canada
Newly launched in India, the company has already conquered the Indian markets with its unbelievable list of cosmetic products. The products that the company offers are exceptional in term of quality and are readily affordable. The price list of the products starts from INR 229 making it highly affordable for the customers.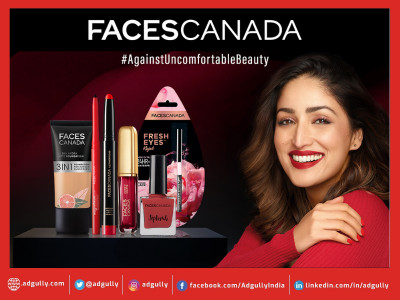 10. Nykaa Cosmetics
Nykaa cosmetics is one of those brands that the customers could see progression very clearly. Developing from an e-marketplace to bringing in their own skincare and makeup products, Nykaa has shown an immense growth. The products that the company offers are not very expensive and hence easily affordable by the customers. The company's effort to provide its customers witty the best quality of products make it easier for them in trust-building.