Hunting for good makeup products has always been on for all us makeup lovers or even beginners who are trying out new things and putting together a good vanity kit. My main skin concern has been the dryness which tends to show no matter what foundation I put. Also, to keep my makeup together, you need a good primer.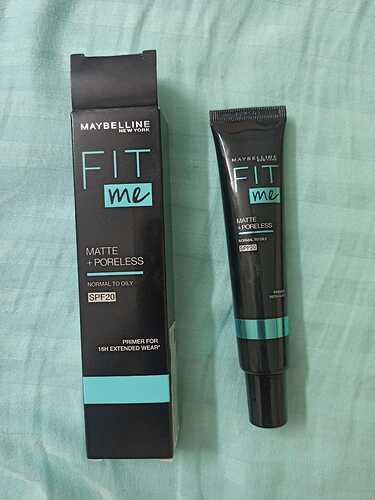 Packaging
The primer comes in a thin and long, sleek tube packed in a black cardboard box.

The nozzle of the tube is long and you need to press the base of the tube ever so lightly to push out the product.

The black and blue metallic packaging make the tube look nice and pretty in your makeup pouch.
A Matte Makeup Primer with SPF!
Did I mention the primer has SPF 20?! It's awesome to find a product that is matte AND has SPF. I hope this is the future of makeup because it is much needed!
Truly, all skin types will like this primer. If you have very very dry skin but still want the blurring and smoothing effect of the product, prep with a hydrating skincare routine first.
Overall this product does a great job at keeping my skin smooth and matte all day. I really think Maybelline out did themselves this time.
Pros
Hydrating
Travel friendly
Value for product
Very lightweight
Leaves a lovely yet subtle sheen
Excellent for normal to dry skin
Cons
Maybe a bit costly for some but if you bag it during a sale or get a discount then perfect!
Is Maybelline Matte and Poreless Primer good for Oily skin?
Yes. The Maybelline Matte and Poreless Primer is great for oily skin. I wear the primer for 7+ hours with and without foundation with any extra shine.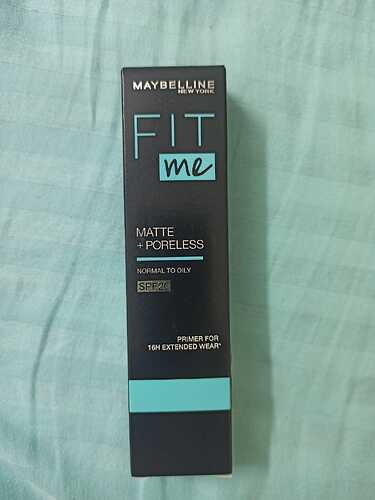 My Verdict
I am loving this primer hands down. It is perfect for your pouch, for last minute prep when you have no time for the makeup steps. Just carry a compact powder if you want some base. Go ahead and give it a shot. It is worth a first time.
Rating
4.5/5